Geographical areas
from the best fields to the world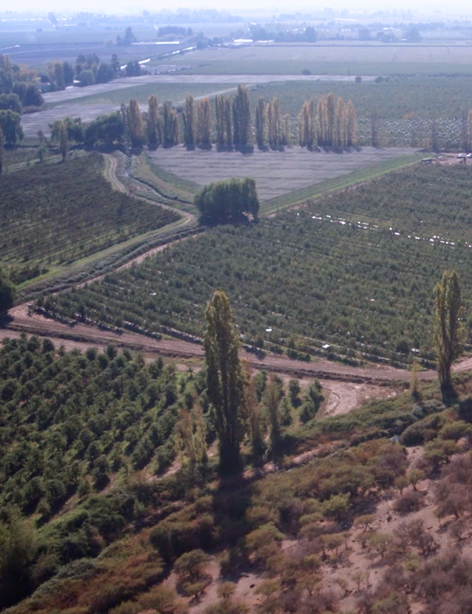 Right from the start
we have shared our very best.

Copefrut began as a growers cooperative from the center-south of Chile in South America; a group of growers that decided to join forces to share the best of the Chilean countryside with the rest of the world. Over the years they professionalized and transformed Copefrut into what we are today; one of the most profitable exporters in Chile.
Today our more than 300 growers are found mainly in four zones between the south of the Metropolitan region and the Maule Region with their nutrient rich soils and ideal climate for the varieties required by the market. We have also developed programs with growers located as far south as the Araucania Region.
The soil and climate characteristics of the Maule Region, especially its mediterranean climate, with average temperatures of 19º Celsius, make it one of the most important regions for fruit growing nationally, while in the south of the Metropolitan region, specifically in Buin, good conditions are generated for the production of stone fruits, amongst other species.
Our growers
"Copefrut is a people's business and for me that is very noteworthy. Our relationship has always been excellent."
Claudio Sarah, Fruit producer, Buin
"I value the financing and advances policies, as well as the sale of agro-inputs. Copefrut is a serious, reliable company that gives valuable and complete information"
Carlos Díaz Larraín, Sarmiento, Curicó