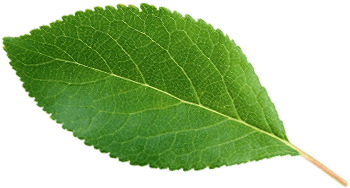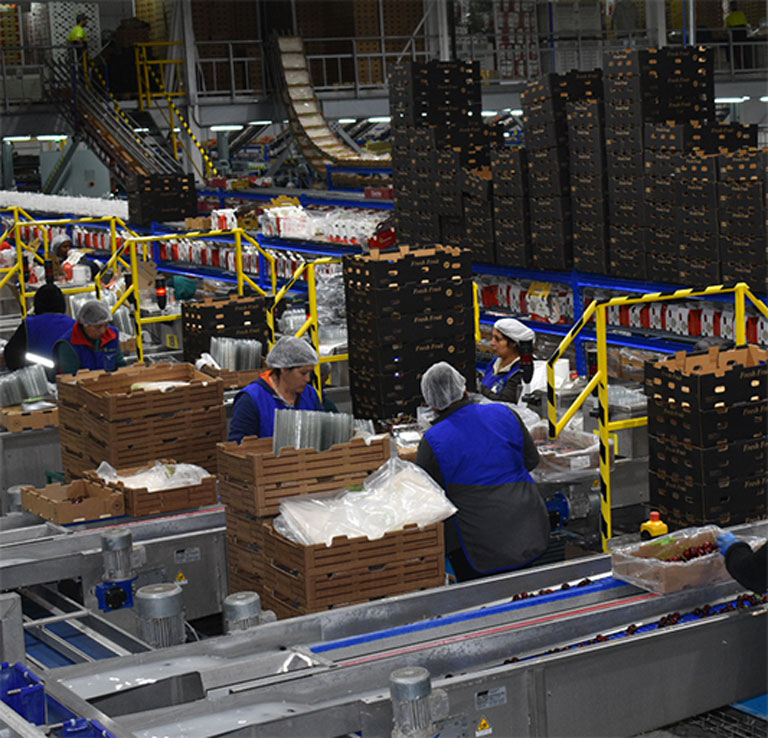 With extensive infrastructure, innovation and state of the art technology, our plants are able to process the wonder of our fruits.
Our processing plants
We have state-of-the-art technology, controlled cold chambers and a high control of food safety standards and postharvest quality.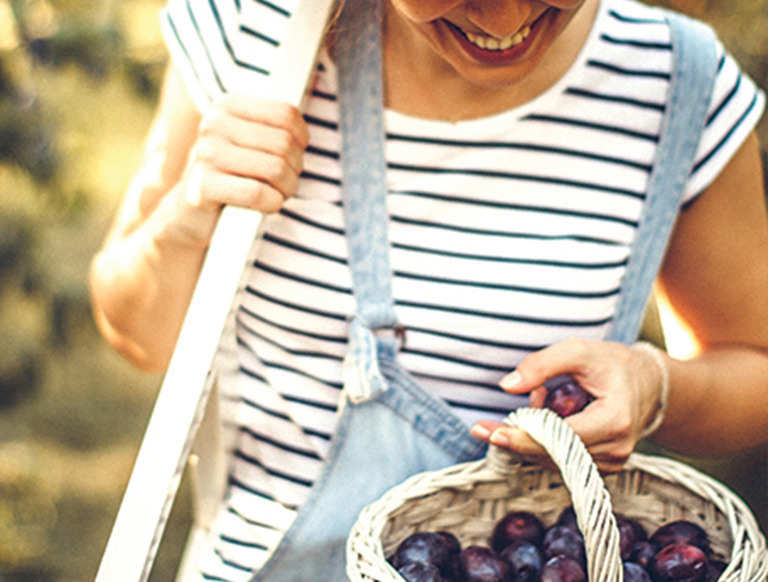 Packaging and operational quality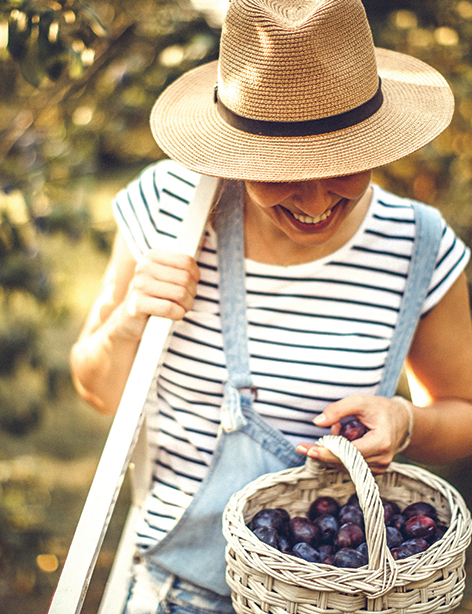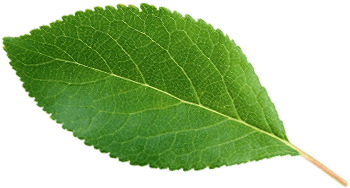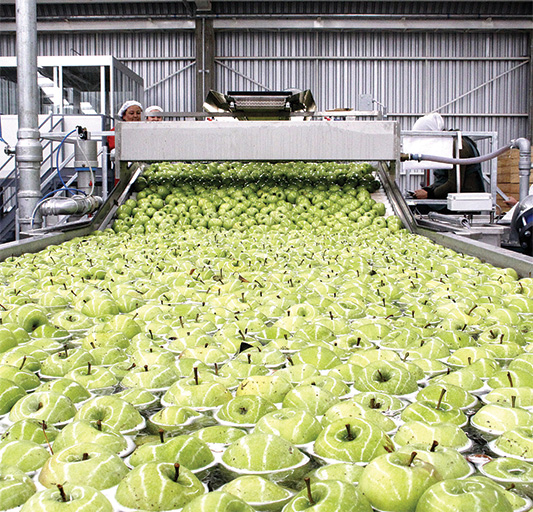 We have a highly qualified and experienced team supervising all packaging processes to ensure that the quality standards of each of our clients are met. We also carry out permanent monitoring of all critical points in the packaging process.
Furthermore, we work with an external company (PT&I) that continually audits us, registering deviations from packaging and quality norms as well as in the control of critical points.
We are constantly assessing the finished product and use a real-time on-line system for monitoring deviations in quality. This allows us to carry out a permanent and dynamic product management, in collaboration with Operations.
State of the Art Technology
Our plants are equipped with world-class technology, used to ensure our fresh fruit's quality, food safety, and the conservation of food grade.

Product
Main equipments
Main suppliers
Origin
Apples
Dumping system - Water filtration - Presizers - Sizers -Quality Sorters
Cherries
Dumping system - Stem cutter - Alignment system and Singulation - Sizers - Quality/Defects Sorters - Box Fillers
Blueberries
Dumping system - Singulation - Sizers - Quality/Defects Sorters - Clamshell Fillers
Kiwis
Plums
Apricots
Nectarines

Dumping system - Singulation - Sizers - Quality/Defects Sorters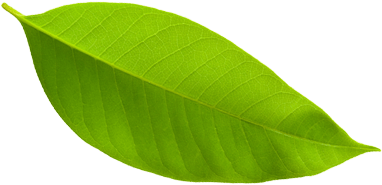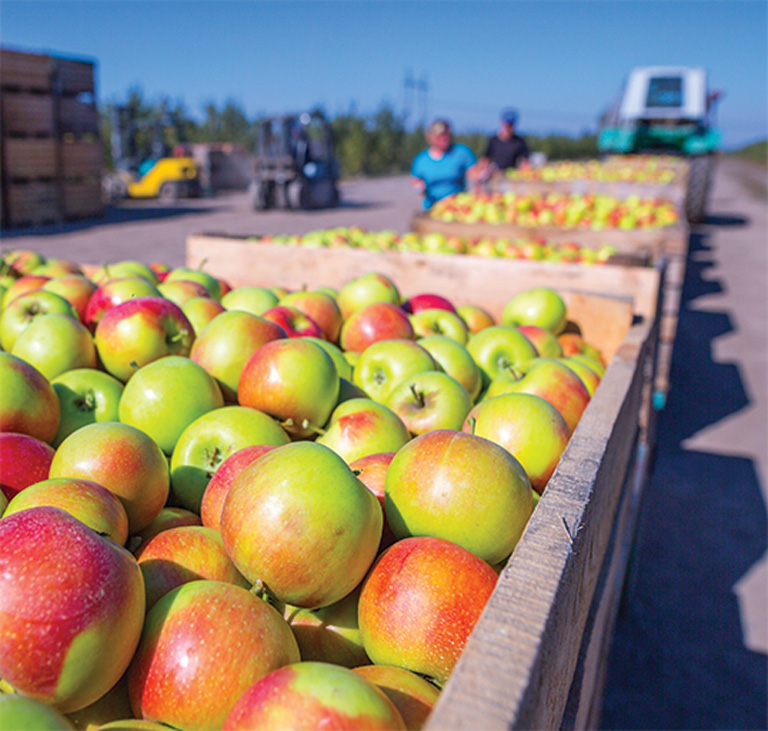 Logistics and Comex
We have a complete coordination and logistics system between the orchards, the packaging plants and air and sea transport in partnership with providers with excellent international reputations.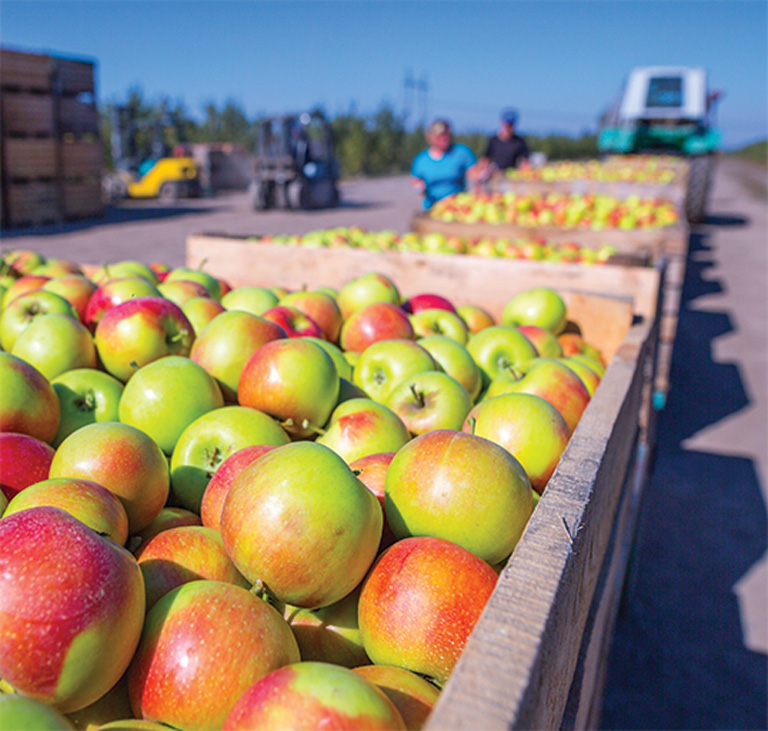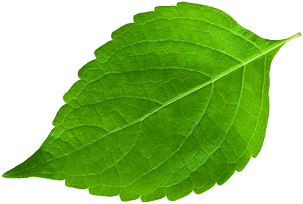 SAFECARGO certification
In this way we safeguard the consistency, freshness and quality of our fruit throughout its entire journey from the orchard to the hands of our consumers.

| Destination | Transit Time(days) |
| --- | --- |
| USA - West Coast | 22 |
| USA - East Coast | 25 |
| China (Hong Kong) | 28 (22 with Cherry Express) |
| Western Europe | 25 |
| Brasil (by road) | 10 |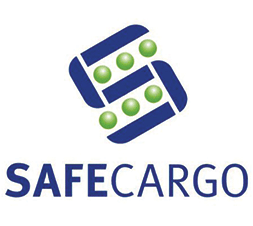 Safecargo Certification
600 containers a year
Monitored refrigeration plans