Asia Commercial Platform: Copefrut positions itself in Asia and looks for new markets
Part of the aims of the new distribution and logistics platform launched by Copefrut in Asia in December last year are market integration and the control of marketing right up to the end consumer. The platform has had a very positive appraisal, having achieved in just a few months the results projected for the whole year.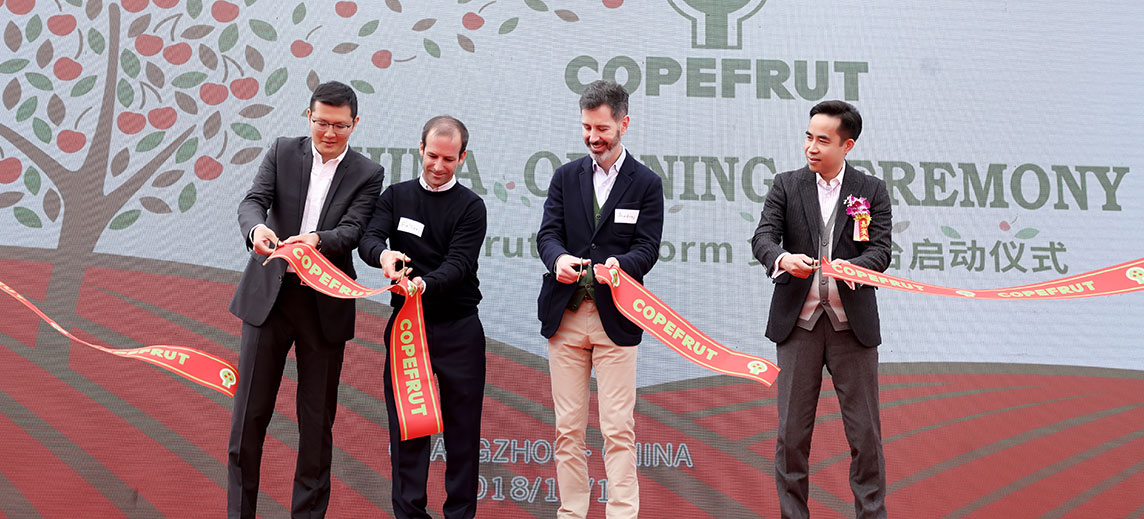 The implementation of a new commercial platform is considered by Copefrut as an opportunity to stay at the cutting edge and be competitive in a rapidly evolving market in which high quality fruit is rewarded with higher prices.
This initiative affords the company more control of its products throughout the whole supply chain thereby permitting them to be marketed differently, verifying that the quality and condition of the fruit at the final destination meets the high standards demanded by the Chinese market.
"This new operation in China is much more than just an office. It is a logistics and business organization platform that ensures that the cold chain is maintained and that fruit is in optimum conditions. This way our clients have the opportunity to check the quality of the fruit and access it from our own distribution centers in Guangzhou and Shanghai-. This allows us to make a difference", assures Andrés Fuenzalida, Copefrut's CEO.
Proximity, control and long-term availability
This innovative platform responds to the new consumer-focused marketing strategy proposed by the company, which seeks to provide consumers with more information and certainty in relation to products, post harvest management and marketing. "Now our clients are better served. We are responding to their needs in a relevant way and providing certainty regarding the product's supply, quality and flavor", assures Marcos Echenique, Copefrut's Sales Director.
With this innovation Copefrut is preparing for the long-term in a sustainable way: "Positioning ourselves in a market with increasingly more relevant distribution channels allows us to become an attractive choice for our clients, providing solid and segmented solutions to supermarkets and specialist stores for the different fruit requirements they have at certain times of year" assures Fuenzalida.
"Our aim is to be present with fruit from our associates in the platform during all 12 months of the year, to ensure permanent availability and variety, starting today in China and later growing throughout South-East Asia" concludes Echenique.