Copefrut launches its new corporate image to the world
In the framework of the Global Cherry Summit in Chile, Copefrut launched its new, fresher and more modern corporate image, reflecting the company's new more consumer-focused marketing approach.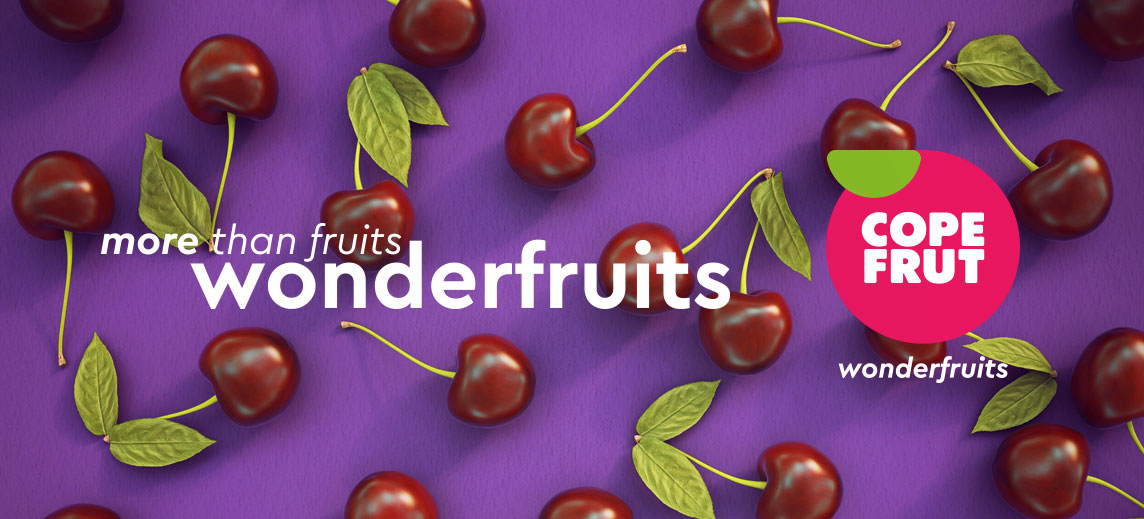 It was a fresher, innovative yet close brand image that Copefrut launched at the worlds most important cherry convention. This new image arises in response to the company's many innovations with emphasis on the sustainability and modernization of the business across all its platforms.
In order to strengthen a consumer-focused marketing model, Copefrut undertook a strategic analysis in conjunction with experts. This analysis included the reformulation of Copefrut's business model, the construction of corporate purpose and the renewal of the company's logo.
"As a company we are committed to delivering greater value. This rebranding strengthens our market integration and our opportunities for success in the productive world. We want to continue to strengthen trust-based relationships, with dedication in the orchards and special care in the process, thus developing a satisfying consumer experience" says José Luis Soler, President of Copefrut.
More than fruit: Wonderfruits
Andrés Fuenzalida, Copefrut's CEO referred to the new manifesto Wonderfruits: "We share wonderful fruits, because the people that grow, harvest and market them are wonderful people. Today the company has assumed the challenge to be traditionally innovative in order to provide the fruit that markets seek".
Alluding to Copefrut's commitment to sustainability in its business model, Fuenzalida concludes: "Since its origins over 60 years ago, Copefrut has been brave and innovative, capable of challenging paradigms in order to address changes and to remain at the cutting edge of the industry. Our new image reveals the wonder of maintaining ties of affection, commitment to quality and food safety, respect for the environment and socio-ethical care throughout everything we do.