Copefrut organic: the new product line with strong market projections
What began as an effort by the company's production department has grown so much that today Copefrut is projected to become Chile's main exporter of organic fruit.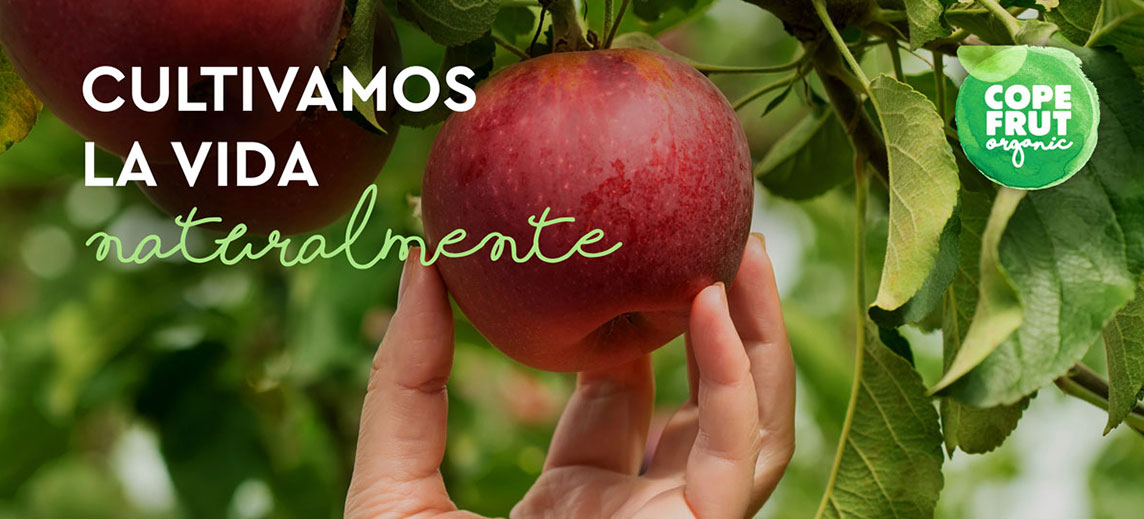 The plan to transform the first organic orchards under the auspices of Copefrut began some years ago. The transition of orchards to organic farming began in response to interest from growers and the company's production department in marketing a new kind of fruit farming, which in turn arises in response to trends in more developed markets- principally the United States and Europe.
"Today the growth projections in this area are significant, for both consumption and supply. Our sales of organic products are tripling each year and the idea is to continue to grow. Now we have cherries, apples and blueberries but we aim to grow and incorporate a whole palette of attractive products for this market, because we have seen the commercial interest and the technical feasibility in Chile for successful production" assures Marcos Echenique, Copefrut's Sales Director.
To achieve the standards and certifications that are different from those for conventional fruit our teams have gradually specialized in this area, with training regarding cultivation methods, ecofriendly resources and materials with which to work, as well as the adequate use of the tools and processes that are employed throughout the whole chain.
"How to do it" is key for Copefrut Organic
The brand Copefrut Organic tells the story of a new way of doing things that is secured by the backing, history and guarantee provided by our company's 63 years of tradition, and which translates into a campaign which encompasses the concept #NaturallyFarmed.
"This is a very noble industry in which we have to be increasingly more conscious regarding the health of our consumers, and of the environment, of how we produce and how we operate. In this respect Copefrut has a significant differentiating factor, which is not just quality or flavor, but rather a concerted effort to be much more coherent and have a different value proposition in the market regarding how we do things. The #NaturallyFarmed concept is related to this more natural and organic vision", assures Felipe Casanova, Copefrut's Business Development Manager.
Coordinated work from farm to shelf
One of Copefrut's important differentiating elements is the generation of a collaborative working community that ensures the quality and traceability of these organic products.
Jaime Crispi, grower of organic cherries and apples, underlines that although this is a complex form of agriculture that has greater requirements than conventional farming, it has better long-term rewards given its greater value offer; "Copefrut has accompanied us- the growers- in the journey to transform our traditional orchards into organic ones, which have a greater sustainable return. Today Copefrut has an interesting volume of organic apples, which allows the projection of the company as a significant player for exports, mainly to the United States".